Serving The Entire NY Tristate Area
We Are Your Classic and Antique Watches Buyers in NJ
Are you looking to sell men's or women's watches in NJ? At Antiques & Collectibles Buyers, we pay competitive prices for your antique watches in any condition. We specialize in evaluating and identifying the actual worth of your valuable watches. Our two decades worth of expertise in buying watches allows us to value your watch with utmost perfection.
Many times antique watches have a unique history attached to them, which adds to their value and we factor in this value while making you an offer for your watch. No matter what the condition of your vintage watch, just bring it over to us and let us value it the way it deserves. Want to sell your vintage watch in NYC? Contact us to set up an appointment for an evaluation.
How To Sell Your Luxury, Vintage Watches in NJ?
Do you want to turn your old, unwanted or vintage watch into cash? Being a trusted and reliable watch buyers in NJ, we are specialized in buying antique and vintage watches of all forms, shapes, and sizes. Whether it's a cocktail watch or a pocket watch, a wristwatch or a chain watch, we will give you the best value for it. We are very well-versed in valuing complicated watches like minute repeaters and moon phases as well. There are some famous watch brands and manufactures which we are always extremely interested in buying, such as Rolex, Omega, Cartier, Patek Philippe, Breitling, Audemars Piguet, Jaeger-LeCoultre, and many more. But regardless, if your watch has any sort of historical significance, we will offer you the best rate for it.
To sell your luxury, vintage, classic watch in New Jersey, contact us to set up an appointment or visit our store in-person and get the offer for your collection.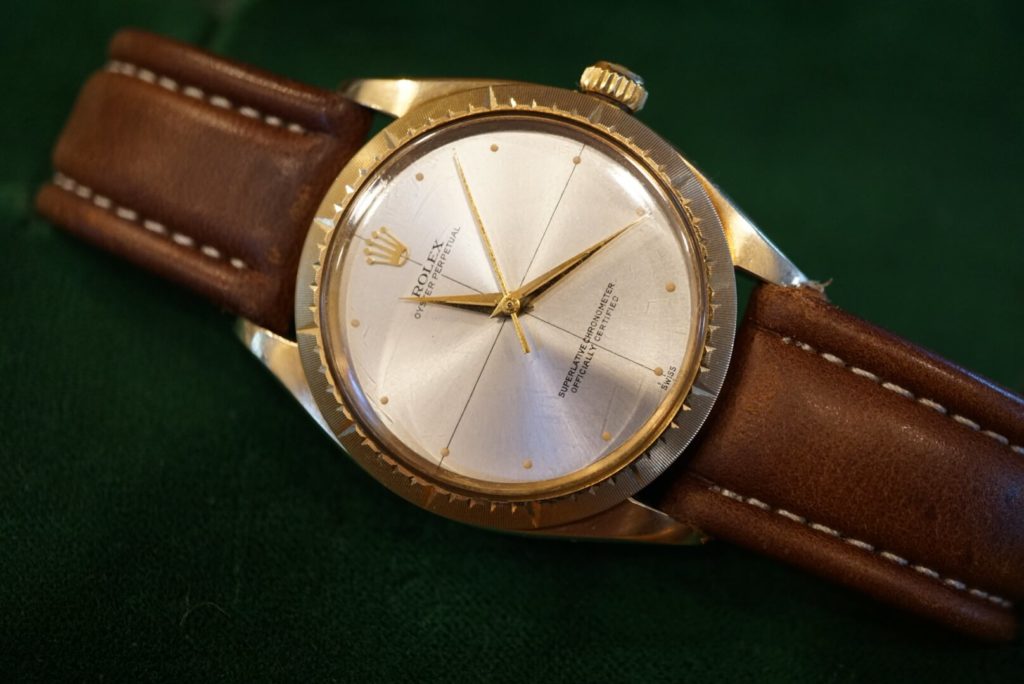 Why Choose Us For Selling Your Vintage Watch Collection?
At Antiques & Collectibles Buyers, we buy all the different brands of antique men and women watches. No matter what the condition – broken, damaged, missing straps – we are interested in buying them all. Quartz, kinetic or automatic, gold, silver or bronze, a rare vintage item or a fine Swiss piece, whatever build or type your watch has, we are waiting for you to sell them to us in exchange for the best possible price.
Get The Best Experience From A Trusted Watch Buyers in NJ
Whether you would prefer to sell a single item or an entire collection of watches, you can count on us as a reliable watch buyers in NJ to get the fair price. Just give us a call at 201-880-5455 to consult with us or schedule an appointment.