Top-Dollar Fine Art Buyers
Serving The Entire NY Tristate Area
Sell Your Fine Art Collection in NJ
Sketches, Pastel Drawings, Oil paintings
The true worth of a detailed and exquisite fine art piece is only recognized by those who have an active eye for it. At Antiques & Collectibles Buyers, we buy antique pieces of fine arts such as oil paintings, watercolor paintings, miniatures, pastel drawings, sculptures, sketches, lithographs, and Tiffany lamps. Being the most trusted fine art buyers in NJ, we always lookout for original and important fine art pieces by recognized artists and painters. Even if you are not sure about the artist behind your antique paintings collection, we can have a look and see if we can help you out in any way.
Want to sell your antique fine art collection in NJ? Contact us to get the best price from our artists and professionals. You can count on us to give you an honest and accurate estimate for your fine art items.
Which Artists' Works Are The Most Sought-After?
When it comes to antique oil paintings, there are many famous artists whose paintings we regularly purchase. Some notable names include Frederick Childe Hassam, Grant Wood, Henry Bacon, and Roger Eliot Fry. Some of the famous Watercolor painters include Winslow Homer, John James Audobon, and Irving Shapiro. The full list of famous painters and artists is too long, but if the work of art is exquisite, we are here to give you the best price for it.
Call us now at 201-880-5455 to set up an appointment with us and sell your painting for the fairest price possible.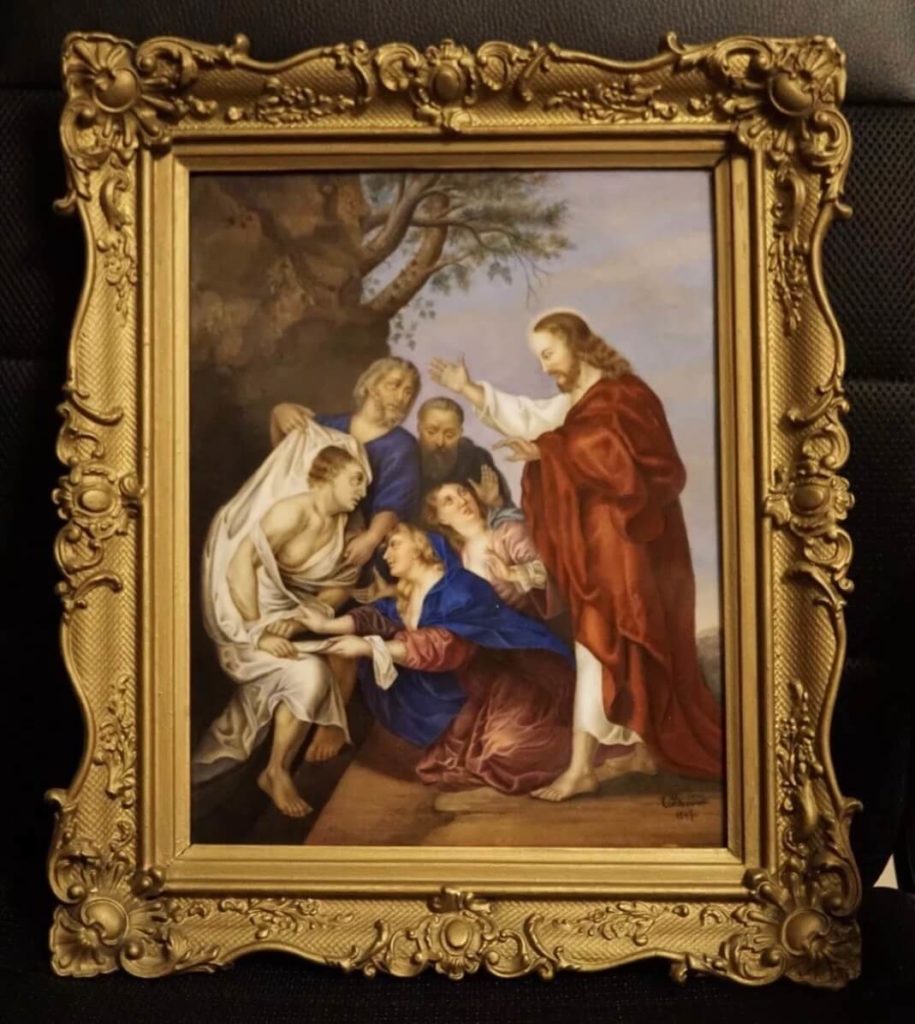 How Can You Sell Your Antique Fine Art Collection?
Putting a price on a priceless piece of antique art is not easy, but as a reliable Fine Art Dealers NYC,  we can give you the fairest rate in the market. We work with several factors when valuing your antique fine art collections. Apart from the notoriety of the artist, it is also essential that the oil painting you hold is in good condition. Many famous artists would spread a base onto their canvases in oil paintings to avoid the paint from rotting the canvas in the long run. When it comes to watercolors, it is crucial that the vintage piece you hold was made on cotton rag and not ordinary paper which turns yellow with time.
Not sure how much your painting is worth for or looking for the best fine art buyers in NJ? Call us now at 201-880-5455 to set up an appointment with us and sell your painting for the competitive price possible.